4 tags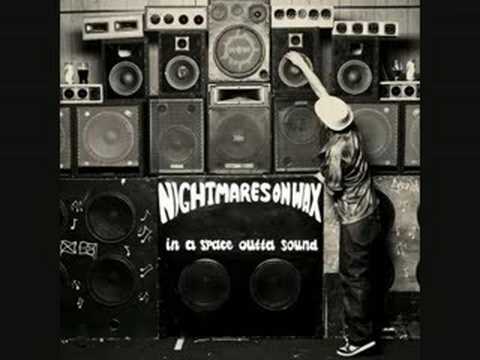 3 tags
Community
This break winter break I have been so aware of how at the root of it all is love. I have had such a strong desire to become involved with the community. I want to create relationships and do my best to reach out to people. I actually can't wait to get back to Lowell so I can become more involved. I just am bursting with love! 
6 tags
NEW BLOG
Actually, it's my old blog. It is the one I will now be using! www.thejew.tumblr.com [=
4 tags
4 tags
4 tags
NEWS FLASH
Alright guys. This needs to be addressed.  I typed into the tumblr search engine "model," hoping to find some other working models like me. Instead all I see are extremely thin girls tagged as "thinspiration."  YOU DO NOT HAVE TO BE STICK THIN TO BE BEAUTIFUL. I am a working model, and I have an ass! Size four. Measurements: 34, 25, 37! I eat healthily, I don't...
www.thejew.tumblr.com
My original tumblr is the above link. I forgot my login info for a while, but I finally got it back thanks to tumblr support! I will now be using that account again.
11 tags
"He quickly recalled that in a cafe on the Calle Brazil (a few dozen feet from..."
– El Sur, Jorge Luis Borges (via vivavikinga)
7 tags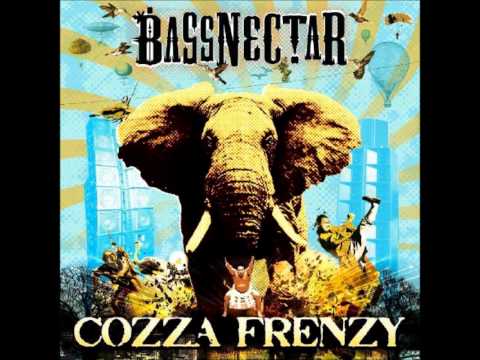 Anonymous asked: What agency are you signed to? you're such a unique-looking model, and you fit the whole vintage look so well and i'm naturally curious
Every once in a while, just when I think my emotions had subsided, I have a dream about him. There is always the one you will think about.
6 tags
13 tags
Thank you Universe!
I have been SO stressed these past few days.  Thankful, the universe responded. It was a gorgeous crisp sunny fall day. Today was the type of day that makes me thankful that I moved. Pay day - a check arrived in the mail! I got my grade back on my philosophy paper: B+. I'm pleased with that. I also went to Bed Bath and Beyond and saw the blankets with my ad on them! I even bought one. ...
6 tags
8 tags
3 tags
"Pigeons can't roll joints anyways."
– Jen
FYEAH
I am going to be in a magazine, and I booked my second thing through my agency (which very well could be a weekly gig)
4 tags
Question on Dipole Moment
chemcool: Why does Methyl Bromide and Methyl Chloride have the same dipole moment in spite of the fact that bromine is less electronegative than chlorine? Answer: Dipole moment = charge on the atom * bond distance The decrease in electronegativity (and thereby the charge) of bromine is compensated by the increase in bond distance as bromine is a larger atom. This was a question on my...
Anonymous asked: Grey
9 tags
SO much work
I realized today with astonishment, that I consider a 4 hour study/homework day to be a LIGHT workload. I worked on chem for a few hours, and realized I probably have about an hour/hour and a half of calc I forgot I had to do. School is literally more than a full time job. That's crazy!
6 tags
I am creating my own reality.
This is my second full week of classes, and I am astonished at how fast we have jumped into the material in my chemistry class. I am so proud of myself for keeping up with the material in all my classes, and continuing with earning money and modeling! Before classes started, Zach would always tell me about how I wouldn't be able to model and keep up in school. Although I agreed with him at...
Rant
I am so fucking pissed off. When Zach and I bought Mateyya (my bearded dragon) it was a mutual decision. He actually convinced ME to buy him. Now he doesn't contribute ANY money whatsoever.  He would let him two a day or two without eating anything if I wasn't here because it is "inconvenient" to get him crickets. And he eats a lot! 150 crickets a week! I get so...
Classes
I know I am crazy, but I am really LOVING being back in school. I am even enjoying doing my math homework and studying for organic chemistry. I am so crazy. Anyways, this semester I am taking Anatomy and Physiology 1, Organic Chemistry (and the lab), Calculus, and a philosophy class. Woo!
Minxie Vintage!
Click on any of the pictures to go to the store (My face will be the first thing you see! =P )
Dreams
I had a vivid dream last night. Very rarely do I have dreams that aren't about me, and this was one. I was someone else, someone I made up in my head. She fell in love with a creature. He was a giant but he shrunk down a bit from an accident, enabling him to pass as a freakishly large human. He was older than her. They did everything together. She was head over heels. She left her...
Minxie Vintage
I landed a regular gig! I am so excited. I am modeling for an online boutique of vintage clothing once or twice a week. Even better, the woman who runs the business and takes the pictures for the store is so laidback and easy to get along with.  Even better, she gives her models a nice discount on the clothes - which are VERY cute. I'll let you guys know when I'm on the site!!!! [= ...
Bridal Boutique!
Fall
Work in the always picks up when fall comes. This is good and bad, because while I have managed to keep very busy working this past week, school is starting and I want to keep a balance between modeling/earning money and maintaining a steady level of high concentration on my classes.  I anticipate having to cut back on modeling. Maybe that is just a negative outlook, although I am taking...
Would you like a side of Awesome with that?: I... →
side-of-awesome: I just really want to do everything I want to work more hours. And excel in all my classes. And workout daily.  And eat healthier.  And go to bed early.  But I want to stay up all night.   I want to wake up early.  But I want to sleep in. I want to travel. I want to visit people.  I want to drink and have a social life. I want to spend hours in front of my laptop, watching my...
White Girl Problems
Soooo, I bite my nails. But it used to be a lot worse. Ever since I moved out here I have really let up, and I am actually excited to get my nails done next week for a job!  Usually I have to keep them completely neutral, but they are requesting black - yay a trip to the nail salon!
I think I fall a little in love with people when I catch them in small moments, when they think no one's looking at them, when they absently twirl a strand of hair between their fingers, when they lick their thumb to turn a page in a book. There's something beautiful about a person who is lost in a thought, or adjusting their shirt, or is scratching a phantom itch on their arm, or even someone...